Impact Man­age­ment Training
Impact work­shop for innovators
We help you to inte­grate impact ori­en­ta­tion in your organization
Today, it is more impor­tant than ever that orga­ni­za­tions demon­strate their achieved impacts in a cred­i­ble way, , improve them con­tin­u­ous­ly and com­mu­ni­cate those impacts with a high vis­i­bil­i­ty to the public.
Take the chance to stand out, to cre­ate last­ing added val­ue for your tar­get groups and to receive gen­uine recog­ni­tion for your work. As a cer­ti­fied impact man­ag­er, you learn the nec­es­sary tools to bring impact ori­en­ta­tion suc­cess­ful­ly into your organisation.
The spe­cial fea­tures at a glance:

Work­shop char­ac­ter: From the very first day, you work on the solu­tion of a tan­gi­ble prob­lem aris­ing in your every­day project work. With­in this train­ing you will already exer­cise the first prac­ti­cal transfer.
You will become an impact pro­fes­sion­al: You learn how to cre­ate a com­pre­hen­si­ble impact log­ic that is both plau­si­ble for your­self and for oth­ers — such as your team or the gen­er­al pub­lic. We will even pro­vide you with a certificate.
Col­lect­ing data made easy: We show you how to col­lect impact data in dif­fer­ent ways — depend­ing on your bud­get and inter­est in the find­ings — and how to com­mu­ni­cate it to your tar­get group. The ide­al basis for a pro­fes­sion­al and reli­able pre­sen­ta­tion to the part­ners, spon­sors and donors of your organization.
The impact work­shop for social masterminds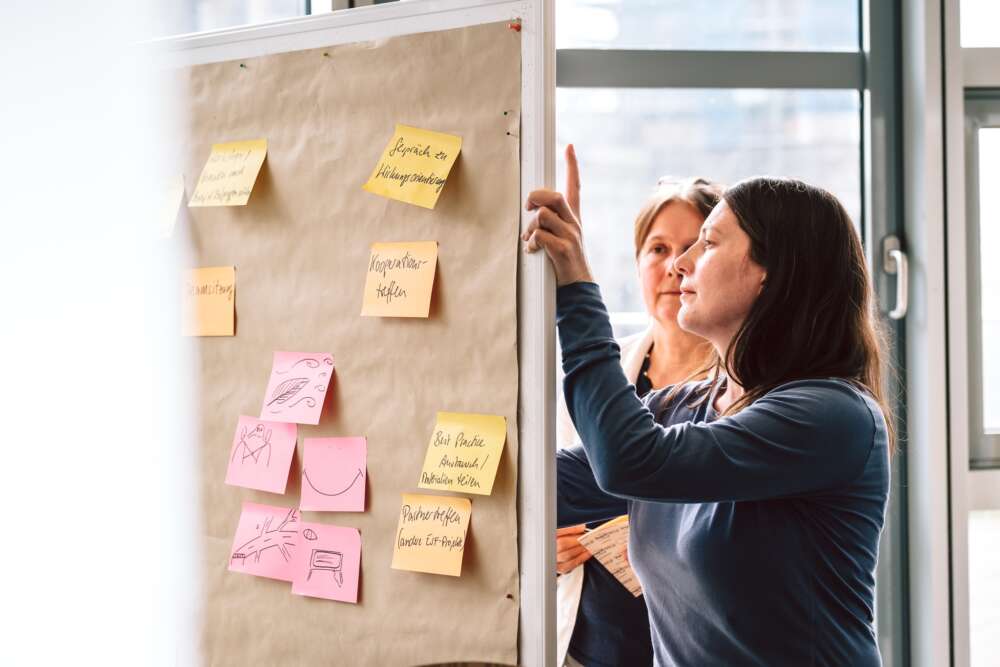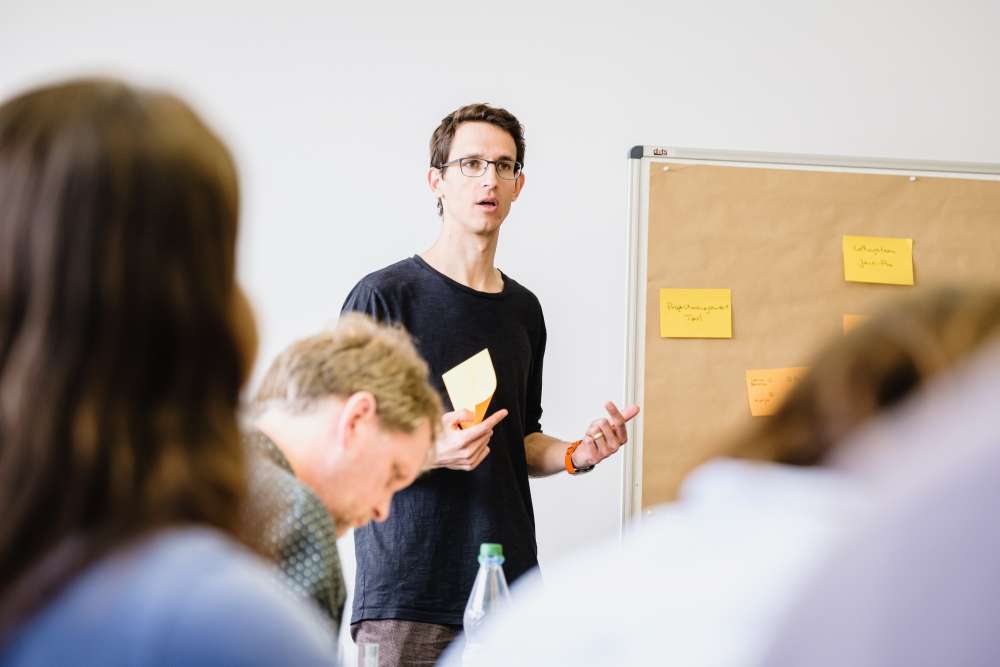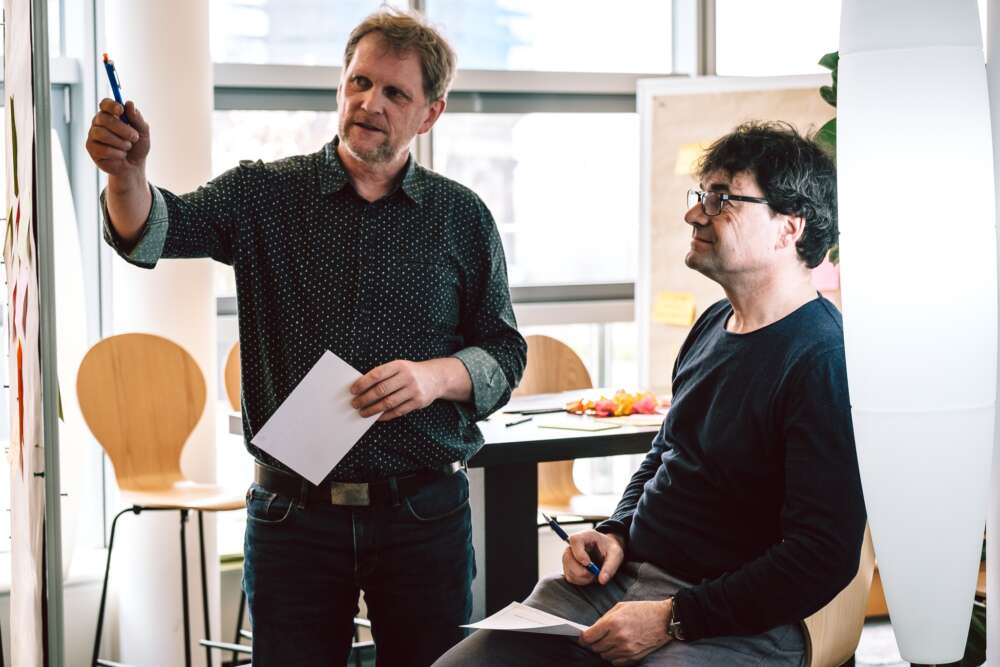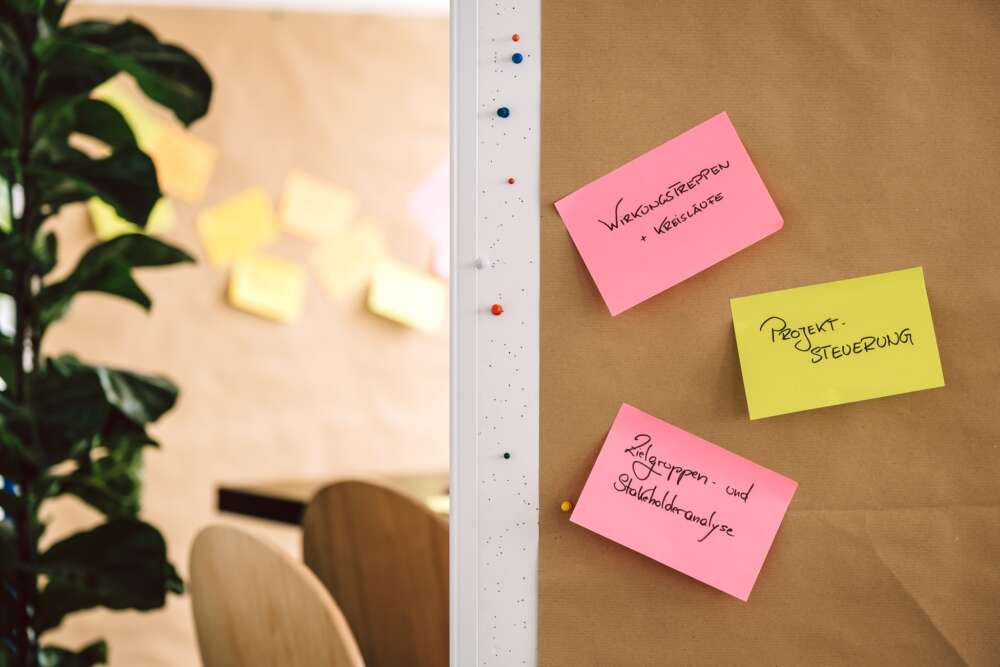 Con­tent and tar­get groups
In the cer­ti­fied train­ing you learn the fun­da­men­tals of impact-ori­ent­ed man­age­ment. You are accom­pa­nied by our expe­ri­enced train­ers who have many years of exper­tise in their field. In addi­tion to four face-to-face events, the train­ing includes a six-month prac­ti­cal phase which you will com­plete in your organisation.
Mod­ule 1:
Basics of impact orientation
impact chains * tar­get groups * impact objec­tives * indi­ca­tors * data col­lec­tion methods
Mod­ule 2:
Devel­op your own impact log­ic
Vision, mis­sion, val­ues * Con­trol­ling through impact log­ic * Plan­ning impact analy­sis * Report­ing on impact
Mod­ule 3:
Impact-ori­ent­ed work
Using the prac­ti­cal phase as an impulse for change * Shap­ing the role as an impact man­ag­er * Steer­ing impact-ori­ent­ed * Ana­lyz­ing stakeholders
Mod­ule 4:
Reflect­ing and strength­en­ing your own impact
Imple­ment­ing results of the prac­ti­cal phase * Learn­ing cul­ture in teams * Inte­grat­ing impact orientation
The train­ing is aimed at project, spe­cial­ist or divi­sion­al man­agers, qual­i­ty man­age­ment rep­re­sen­ta­tives and exec­u­tives. The pro­gramme is designed to enable peo­ple from asso­ci­a­tions, foun­da­tions, gGmbH or a pub­lic insti­tu­tion to participate.
The cur­rent course in Cologne is offered by SKala CAM­PUS in coop­er­a­tion with Mal­teser Werke.
Do you have any questions?
Annett Kussatz
Organization & Support