Achieving better impact - our workshops
Would you like to achieve even more with your societal engagement? Manage social projects better? Use your impact wisely for fundraising? Then we have a good solution for you! Browse through our wide range of servicesor write to us, so that we can provide you with an individual offer for an in-house training or consulting.
"Even though the workshop has been a few days ago, the topic of impact is still very present in our minds and has more and more influence on our work!"

Angela Mispagel, missio - Internationales Katholisches Missionswerk e.V.

The workshops are a service provided by the SKala Campus.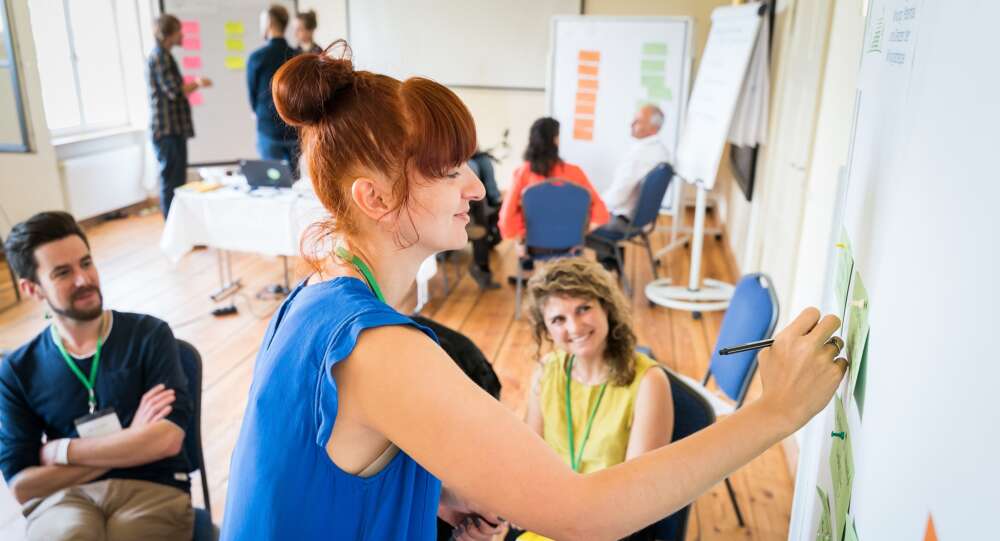 Customized consulting
Talk to us!
We would be pleased to make an individual offer for you. Whether in-house training or consulting, we will arrange an individual appointment with you. Get in touch with us!
Registration
No matter whether you are a company, foundation or non-profit organization, impact professional or newcomer: We offer something for everyone. And this is how you register:
for the certificate to become an impact manager you can get information here ...
for all other workshops a short e-mail to workshops@phineo.org is sufficient.
You will then receive a confirmation of registration including the invoice. The withdrawal from the workshops is free of charge until one week before the event. After that, we have to claim the full amount.
Our offers are supported by: